Thong Yong Ship Repairs
Your Partner in Quality Ship Repair Services
Thong Yong Ship Repairs at UAE is located in the heart of Dubai Maritime city, a prime marine site, that is dedicated to furnish an array of repairing services associated with the ship ranging from routine docking to special conversions and surveys in a full-fledged pace. We provide a range of comprehensive services to our clients.  Our prime aim is to satisfy our customers to the hilt with quality service in its highest standards. We do have offshore maintenance services so as to enable our local customers have their needful done. We have with us an exceptionally skilled squad of professionals hailing with years of industry experience and are committed to accomplish the mission set forth by the company.
Full dry-docking & repair services at Dubai Maritime City (DMC)
Hydro Blasting & Painting Services
Steel Repairs
Full range of Mechanical Services
Electrical & Automation Services
Pipe Repairs of all kinds & Renewals
Afloat & Anchorage Repairs
Steel Fabrication & Engineering Works
Damage & Emergency Repairs
Annual & Special Surveys
Ship Conversions & Modifications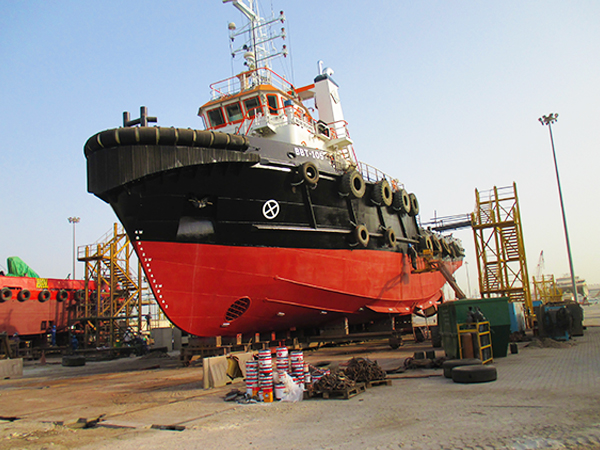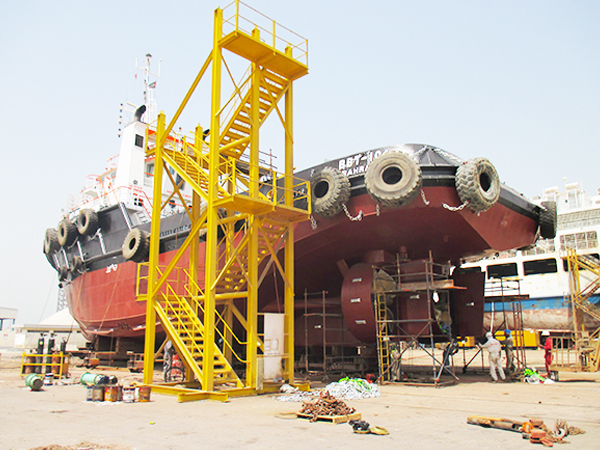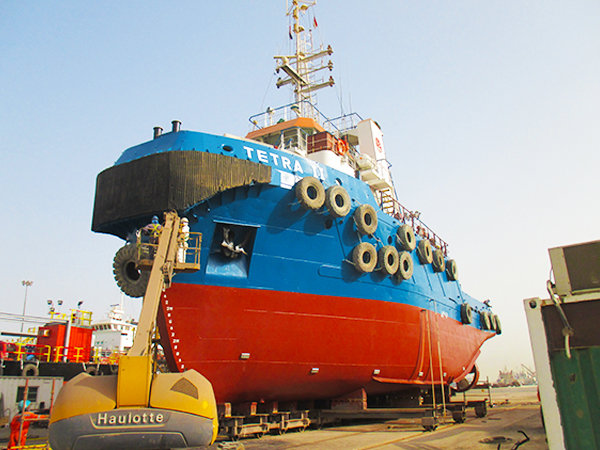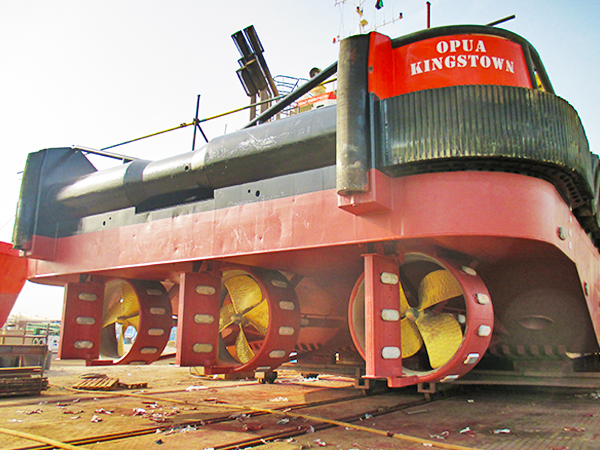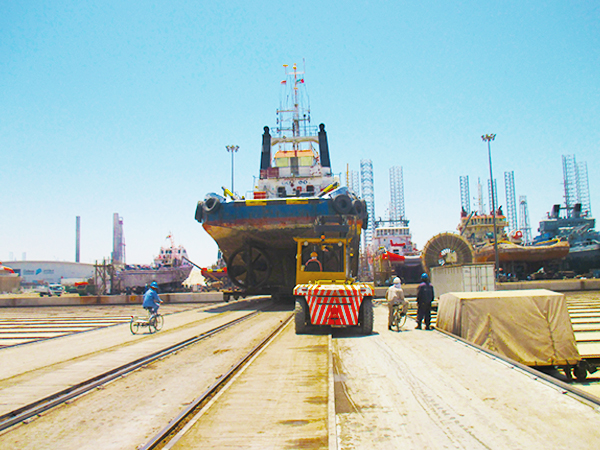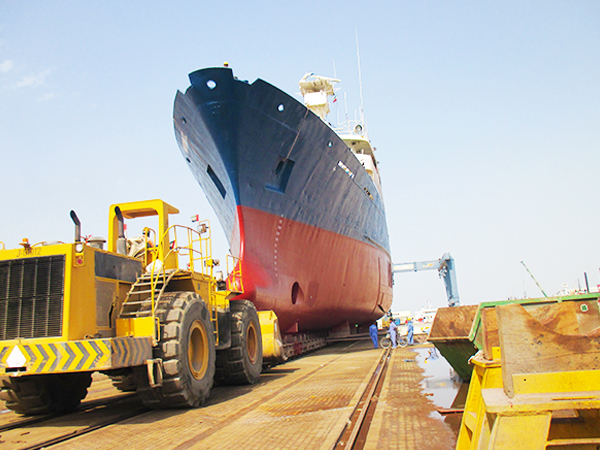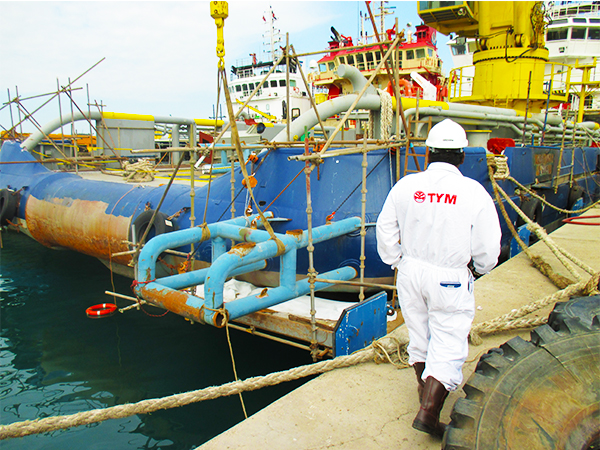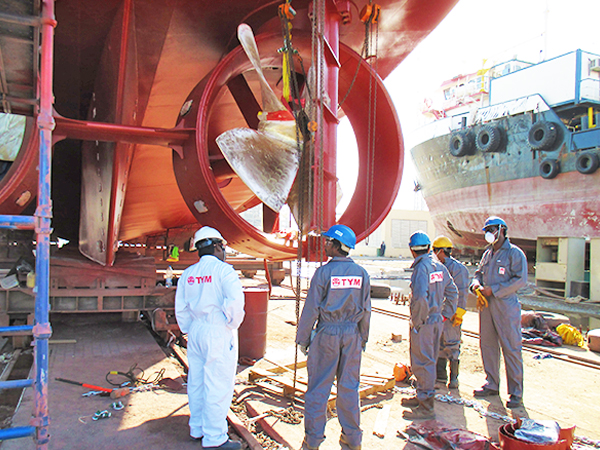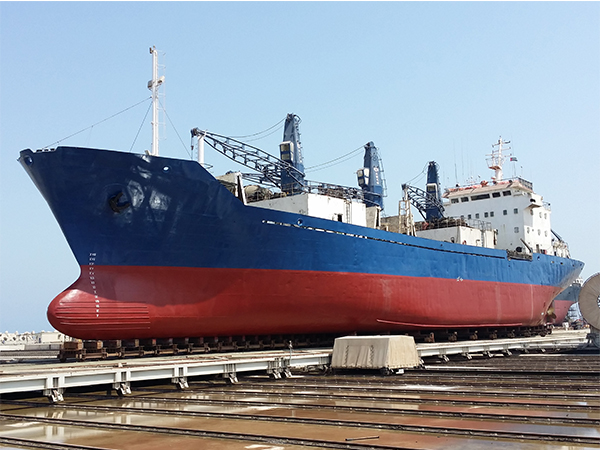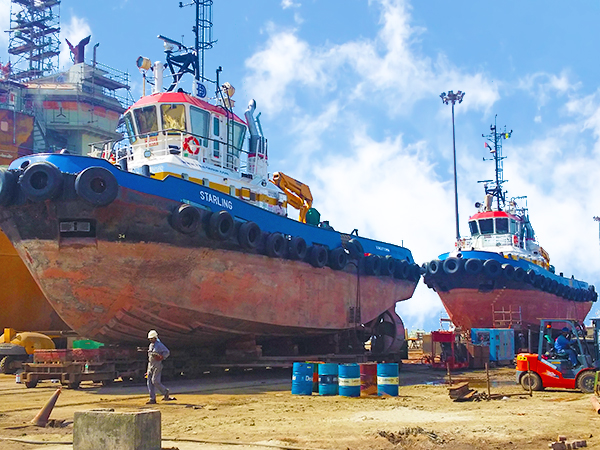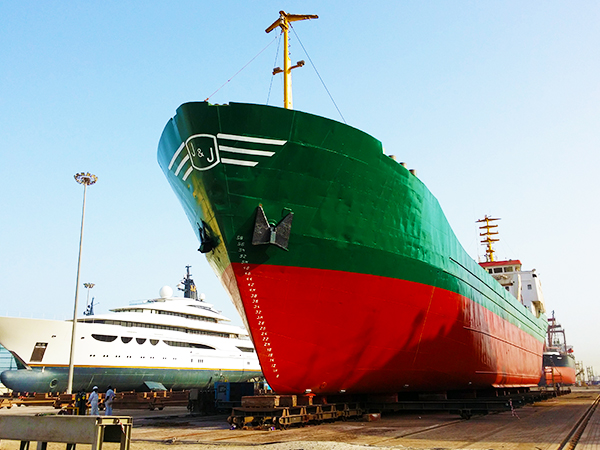 Our Yard Facilities
Dubai Maritime City (DMC) is the world's first purpose-built maritime hub on a reclaimed land. While responding to the requirements of the global maritime community, DMC also reflects the maritime traditions of the region. One of the main districs of DMC is the Maritime District, created to offer yard facilities and operational services for ship repair / maintenance.
Marine District - Dubai Maritime City - Yard Facilities
| | | | |
| --- | --- | --- | --- |
| | Dock1 | Dock 2 | Boat Hoist |
| Lifting Capacity | 3000 Tons | 6000 Tons | 700 Tons |
| Length | 90 Meters | 130 Meters | - |
| Width | 25 Meters | 35 Meters | - |
| Dry Berths | 31 | 11 | - |
DMC Facility - General Information
Total of 10 wet berths with 1510 meters of berthing space and "Y" berth for berthing yachts.
The entrance to the Harbor of Marine District - DMC Yard is between the co-ordingates:
Latitude 25° 16'59''N, Longitude 055° 15'28''E
Latitude 25° 16'57''N, Longitude 055° 15'39''E
Radio Contact: Radio contact can be established for navigational and directions & guidance with Marine District - DMC Shiplift Control on Channel 15 and / or Port Rashid Control on Channel 68.
Weather: Occasional storms from North Westerly (Al Shamal). Masters should refer to the appropriate sailing directions for further details.
Tides: Maximum rise and fall of 2 meters
Depth of water: Within the breakwater, the depth is dredged to minus 6.5 meters below chart datum.
Towage / Pilotage: Tugs / Pilots are hired from external operators.
Pilotage: Pilot exemption is generally granted to vessels that are maneuverable and do not require the assistance of tugs and or Pilot. Pilot exemption is at the sole discretion of the Harbor Master.